The 25th Beijing Essen Welding & Cutting Fair
Beijing Essen Welding & Cutting Fair (BEW), which is co-sponsored by Chinese Mechanical Engineering Society (CMES), Welding Institution of CMES, China Welding Association (CWA), Welding Equipment Committee of CWA, German Welding Society (DVS) and Messe Essen GmbH, is one of the world's two leading professional welding exhibitions. It attracts tens of thousands of professionals in welding industry (manufacturers, distributors, agents, research institutions, government departments, etc.) every year.
BEW has successfully held for 24 times, and the scale of it has expanded each time. Despite new exhibitors increasing, many famous exhibitors such as Lincoln, Panasonic, Golden Bridge, Kaiyuan Group, ABB, Beijing Time and so on, come regularly, which ensure the quality and standard of the fair. As for the 24th BEW, the gross exhibition area was 92,000 ㎡with over 982 exhibitors from 28 countries, among them, 141 exhibitors were from overseas. During the fair, 45,423 visitor entries from 76 countries and areas have come to visit the fair. The visitors are mainly from the machinery manufacturing, pressure vessels, automobile manufacturing, railway locomotives, oil pipelines, shipbuilding, aviation and aerospace industrial sectors.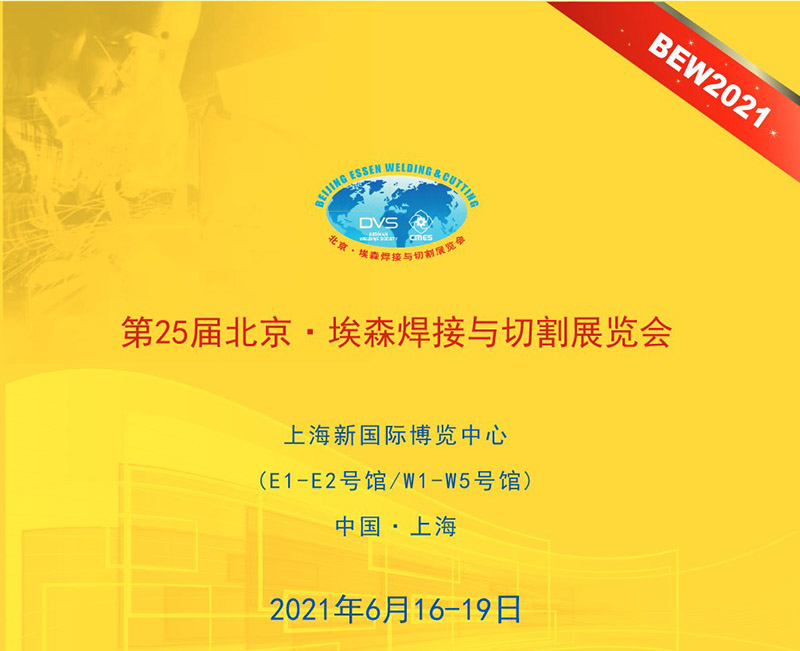 Company name: Tianjin Wodon Wear Resistant Material Co.,LTD
Booth number: E2722
Show time: June 16-19, 2021
Address: Shanghai New International Expo Center.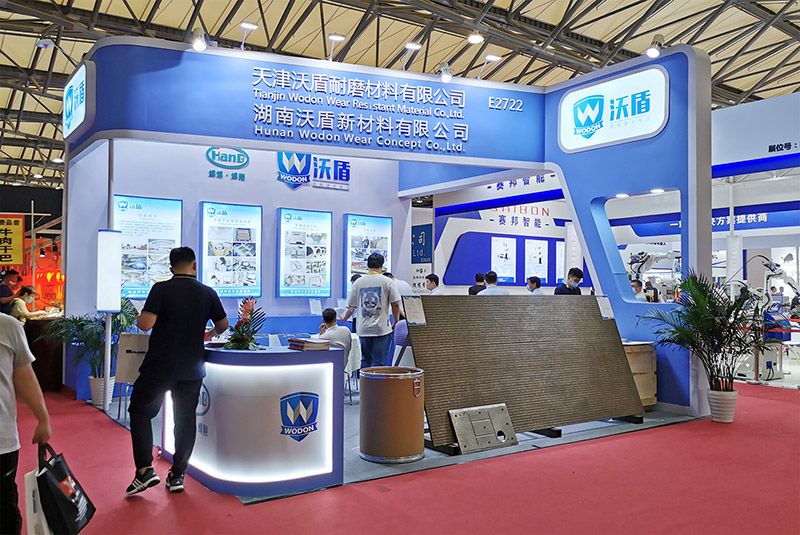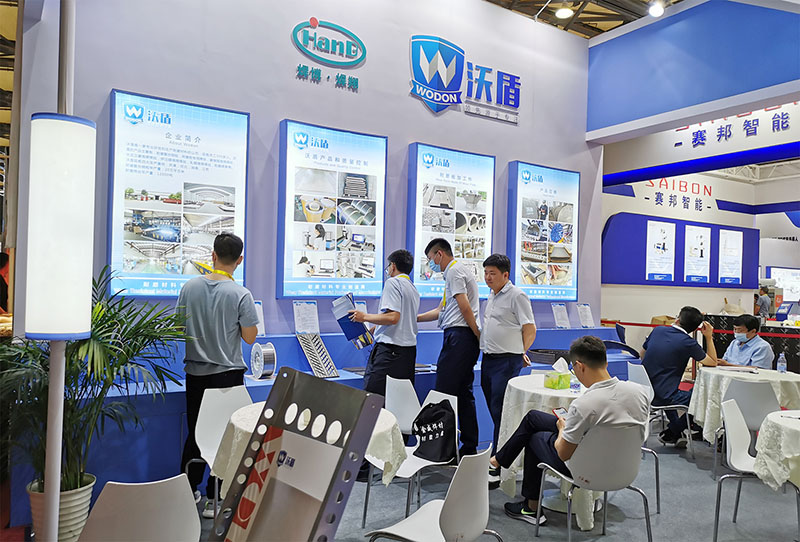 Tianjin Wodon Wear Resistant Material Co., Ltd, is a professional leading manufacturer of Sub Arc and Open Arc Chromium carbide overlay wear plates and Flux cored welding wires, we have 4 production bases located in Tianjin, Hebei, Hunan and Jiangsu province. the annual output of our chrominum carbide wear plates are 200,000 square meters. annual output of flux cored hardfacing wires are 12,000tons.
1) Chromium carbide overlay Wear plate we make:
* Thickness: 3+3mm, 4+4mm, 5+5mm,6+6mm....20+20mm, 40+30mm etc
* Sheet size: 1400*3400mm, 1400*3500, 2100*3500mm etc
* Chemical Composition: C, Cr, Mn, Si, Fe etc
* Hardness: HRC 58-65
* Welding: Submerged arc & Open arc
2) Flux-cored Welding Wire we make:
*Wear plate welding wire
*Repairing welding wire
*Gas shielded welding wire
*Diameter: 1.2mm, 1.6mm, 2.0mm, 2.4mm,2.8mm, 3.2mm, 4.0mm etc
*Chemical Composition: C, Cr, Mn etc
*Hardness: HRC 58-65
3) Wear Components we make:
*Batch mixer liners and parts
*Bucket and blade liners for earth-moving equipment
*Ceramic parts
*Bucket elevators
*Drag conveyors
*Hoppers
*Haul truck liners
*Pipe elbows
*Screw conveyors
*Others on request
Welcome to contact us freely for any requirements!
---
Post time: Jun-24-2021