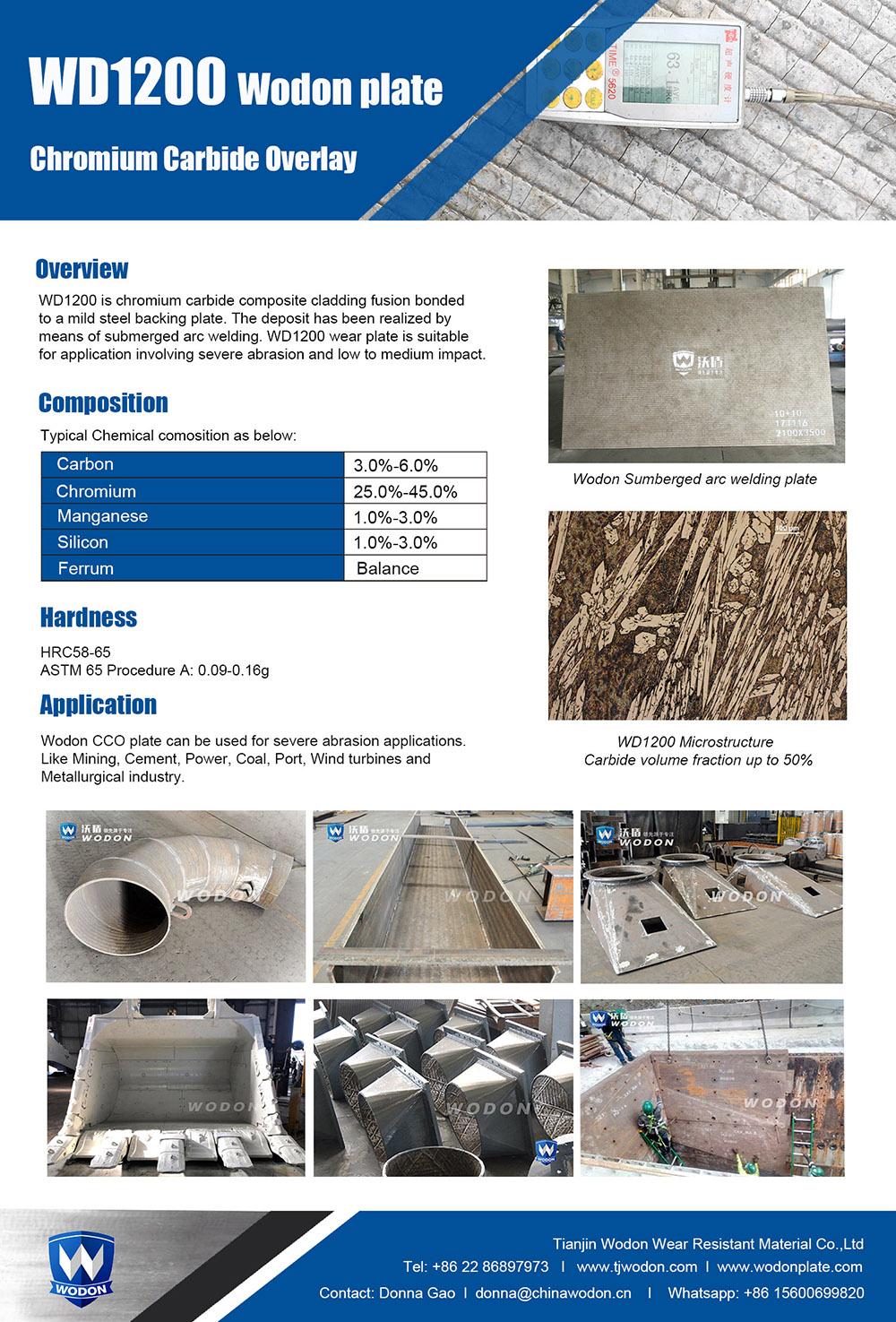 Mercedes-Benz, the first officially recognized car with a gasoline engine, was born in 1886. This car was born in the hands of the German inventor Karl Benz (yes, the same Benz from Mercedes-Benz). This industrial revolution would not have been possible for Mercedes-Benz without the use of arc welding, which was created only a few decades ago. From that moment on, the automotive and welding industries were forever linked, like two steel plates butt-welded using the TIG process.
We are going through an interesting period when welding equipment is making a huge leap forward. — Greg Coleman
For centuries, humans have only been able to join metals using primitive and laborious synthesis methods that involve heating and tapping metals until they fuse together. In the 1860s, an Englishman named Wilde began deliberately joining metals using electric welding. In 1865, he patented the "electric arc" process, which did not interest scientists until 1881, when he made street lamps with a carbon arc. Once the genie was out of the bottle, there was no going back, and companies like Lincoln Electric entered the welding business in 1907.
September 1927 – Ramkin Hodge pipeline Preparing to lay the final edge of the bell-to-casing connection of this 8-inch natural gas pipeline that carries natural gas from Ramkin, Louisiana, to Hodge, Louisiana. It was one of the first large pipes to be arc welded and only Lincoln equipment was used for this project.
The Lincoln Electric Company of Cleveland, Ohio began making electric motors in 1895. By 1907, Lincoln Electric had built the first voltage-controlled DC welding machine. Founder John S. Lincoln founded the company with a $200 investment to manufacture electric motors of his own design.
1895: John C. Lincoln founded the Lincoln Electric Company to manufacture and sell electric motors of his own design.
1917: Lincoln Electric Welding School founded. Since its founding in 1917, the school has trained over 100,000 students.
1933: The Lincoln Electric Company published the first edition of the Arc Welding Design and Manufacturing Process Manual to enable customers to use arc welding effectively. Today it is considered the "Bible of Welding".
1977: An electrode plant was opened in Mentor, Ohio, USA to manufacture consumables for wire production.
2005: Lincoln Electric acquires JW Harris Corporation, a world leader in solders, to expand the company's solution capabilities and complement its core product line.
John C.'s younger brother, James F. Lincoln, joined the company as a salesman in 1907, by which time the product line had expanded to include electric vehicle chargers. In 1909, the Lincoln brothers first built a set of welding equipment. In 1911, Lincoln Electric introduced the world's first portable single-operator AC welding machine.
Greg Coleman, head of marketing communications for Lincoln Electric, explained the differences between the two Lincoln brothers. "John C. is an engineer and inventor with extensive experience in electrical development in Cleveland. James F., on the other hand, is a charismatic born salesman who played for the undefeated Ohio State football team. Second team captain." Although the brothers may differ in personalities, they share an entrepreneurial spirit.
Deciding to focus on scientific research, John S. Lincoln turned over control of the company to his younger brother James F. Lincoln in 1914. Almost immediately, James F. introduced piecework and established an employee advisory committee, which included elected representatives from each department, and has met every two weeks since then. By 1915, in a progressive move for the time, Lincoln Electric employees were enrolled in the group life insurance system. Lincoln Electric was one of the first companies to offer employee benefits and incentive bonuses.
Ohio at the turn of the century was a hotbed of automobile entrepreneurs. From Grant Motor Company and Standard Oil to Allen Motor Company, Willis Company, Templar Motor Company, Studebaker-Garford, Arrow Cyclecar and Sandusky Motor Company, Ohio seemed to be the center of the automobile scene in the early 1900s. With the advent of the automotive industry, all industrial products help support and grow the nascent automotive business.
Even 69 years ago, welders were interested in helmets with sharp graphics. Check out this cool 1944 "Voodoo" helmet.
James F. Lincoln knew that instructors would make a lasting impression on future welders. "He wanted trained welders to remember Lincoln's name somewhere," Coleman said. The creation of the Lincoln Electric Welding School was the beginning of the educational process. As of 2010, more than 100,000 people have been trained in welding at the enterprise.
"James Lincoln was a real visionary," Coleman said. "He wrote three books and laid the foundation for incentive management principles that still exist today."
In addition to his managerial and academic work, James Lincoln is a leader who fosters a corporate culture that listens to employee concerns. "We are always working to minimize waste, reduce costs and improve safety for everyone involved with Lincoln Electric. Most of these ideas come from our employees. Even today, long after the Lincoln brothers left, we are still creating an environment in which employees' concerns are expressed and welcomed."
As always, Lincoln Electric keeps pace with the changing face of welding, pushing the learning curve even further. Training has become an important part of the Lincoln portfolio. "About six to eight years ago, we worked with a virtual reality company to create an accurate environment for simulating what would happen when welding. The VRTEX virtual reality arc welding simulator accurately simulates the look and sound of welding."
According to Coleman, "The system allows you to evaluate the weld. It measures the angle, speed and reach to evaluate the weld. All this is done without the waste of consumables. No more needed during practice. Use of raw metal, gas and welding wire."
Lincoln Electric recommends virtual reality training as a complement to real training in a welding shop or work environment and should not be considered a replacement for traditional training methods.
In May 1939, Exhibitor Services of Pittsburgh, Pennsylvania purchased a Lincoln SA-150. Here, a welder works on a 20-foot frame recovered from a burned-out truck. The SA-150 paid for itself in its first week in stores, the company said.
VRTEX systems are being used in many places and many different industries in the current environment as a way to save money during training. Coleman explained that the device not only effectively learns various welding processes, but also tests welders. "The system can also be used to check that the welder is proficient in the various welding processes. Without spending any resources, the company can check if the welder can do what he says."
Lincoln Electric is working on arc welding, and "that's not going to change," Coleman said. "We'll continue to expand our arc welding capabilities and consumables."
"We are involved in many of the latest processes, such as fiber optic hybrid laser welding, where the use of welding consumables is preserved in the process," explains Coleman. New parts in the manufacturing process to improve their abrasion resistance can also be used to repair worn surfaces. "
In addition to the laser welding process, Coleman also spoke to us about the company's work in metal cutting. "We have made some solid acquisitions such as Torchmate. For over 30 years, Torchmate CNC cutting systems have provided affordable CNC plasma cutting tables and other automation solutions to manufacturers around the world."
Lincoln Electric also acquired Harris Thermal in the 1990s. Harris Calorific is a pioneer in gas welding and cutting. The company was founded by John Harris, the man who discovered the method of cutting and welding with oxyacetylene. "So we're also looking into metal cutting training," Coleman said. "One of our recent acquisitions is Burny Kaliburn, a manufacturer of high precision plasma cutting systems," he added. "Currently, we can offer flame cutting, handheld plasma cutting, desktop CNC systems, high-definition plasma and laser cutting systems."
"We are going through an interesting period because of the huge leap forward in welding equipment," said Coleman. "The equipment has been changed from a transformer/rectifier based system to an inverter based system for multiple processes with different waveforms," he added. "The use of software to optimize the characteristics of the aluminum GMAW arc has been taken to a new level at Lincoln Electric with what we call waveform control technology," he added.
Most professional manufacturers select the preferred arc for the application by manipulating the machine's pulse or waveform characteristics. Chip Foose is here to show off for the camera.
The "next level" that Coleman refers to is Lincoln Electric's technology, which allows welding systems to understand what the user or employer is thinking about high quality welding for a particular application.
"The machine can determine exactly what the user considers an acceptable weld, and then it can evaluate the weld based on information provided by the user," explains Coleman.
This waveform control technology and the "user-defined" setting it provides can be found in the software built into Lincoln Power Wave Inverter Power Supplies. The Power Wave is available with pre-programmed waveforms for aluminum welding, or engineers can create their own waveforms using the Lincoln Wave Designer software. These PC generated waveforms can be programmed into Power Wave.
In the past, manipulating wavelengths was not always a problem or an option. A little boy watches as his father (John Taylor) gets ready for repairs with his gas welding machine at Lawrence and John Taylor's farm in December 1949.
The ability to control and manipulate the waveform allows welders to tune different metal alloys to ensure a strong weld connection. "This is far from the first Lincoln Electric welder that was the size of a Pinto and used a bare solid electrode," Coleman said.
Lincoln Electric's Tomahawk plasma cutting machines are an important part of the latest developments in metal fabrication and cutting.
Waveform manipulation can have a predictable effect on travel speed, final weld bead appearance, post-weld cleaning, and welding fume levels. For example, on a thin 0.035-inch aluminum substrate, users can use Waveform technology to reduce heat input, reduce distortion, eliminate spatter, eliminate cold streaks, and eliminate burn-through. This has been done repeatedly in applications that could benefit from pulsed GMAW. Welding programs can be created for a very specific range of wire feed speeds and currents, or they can be designed to work with a very wide range of material thicknesses and a wide range of wire feed speeds.
Make 12 inch bends. Natural gas pipelines at the KMA field in Wichita Falls, Texas, October 1938. The work was carried out at a river crossing for a collection system between some wells and a Phillips Oil cracking plant.
Techalloy, another subsidiary of Lincoln Electric, is based in Maryland and manufactures nickel alloy and stainless steel welding consumables for automotive exhaust systems, high temperature and corrosion protection in the chemical and pharmaceutical industries, and maintenance and repair in the oil and gas industry. . The company's products are considered the industry standard for power generation and nuclear applications. Techalloy maintains its leading position as a supplier of hardfacing for power plants. As automakers turn to other or newer metal alloys, Techalloy has introduced new products to meet manufacturers' welding needs.
Different metal alloys have many different attractive properties, making each alloy a good choice for different applications, although they can be welded in different ways. With a deep understanding of metallurgy and the latest tools and technology on the market, all metal alloys can be successfully processed. Lincoln Electric helps welders stay at the forefront of technology with updated equipment and the latest training methods. These fundamental principles of working with Lincoln Electric from the very beginning remain the driving factors of the company today.
Create your own newsletter with your favorite Off Road Xtreme content delivered straight to your inbox for free!
We promise not to use your email address for exclusive updates from the Power Automedia Network.
---
Post time: Aug-18-2022